Here it is, posted in a panic: Web Trend Map 4. We'll give you a week for final feedback before we send it to the printer.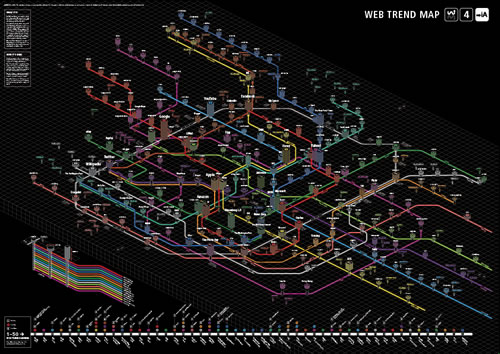 Download: For the final feedback round, we only offer a PNG (2.6MB). There are more formats to come.
Feedback: Use the comment section below for feedback. Missing Web Trend Setters, missing websites, tips and mistakes only, please. No hate (we know we suck), no love (we know you still love us), no novels (we know that you know a lot).
To order: we will only print 1,000 maps, so send a mail to us with the subject "Reserve WTM" to reserve a copy, and we'll put you on the list (not binding).